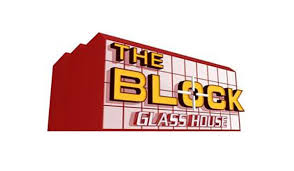 We're all a bit flummoxed by the sale prices from recent TV series, The Block Glasshouse. There was talk of foul play and  lawsuits. There were tears and anger. It's exactly what makes reality TV good viewing – but it also left many people scratching their heads about what's going on with property prices.
We all agree that the reserves were high, and some apartments had better features than others, but to achieve prices from $1.39 million to $1.9 million – this is a huge difference that needs to be explained by more than a difference in features.
The two factors that are the greatest influence on property sale prices are:
Location
Supply and demand
We've all heard that Location, Location, Location is key. The three "locations" refer to the suburb, street and position within the street. These apartments are in the exclusive Melbourne suburb of Prahran, just minutes walk from famous shopping strip, Chapel Street, plus many bars, restaurants and cafes. It's well serviced by public transport with a tram at the front door and train station within a block. It ticks the Location box as far as suburb goes.
High Street is a busy street – it's not the best street in Prahran, but it's not the worst. The fact that the apartments are all above street level helps with noise, but points are still lost due to the choice of street.
The building isn't located in the best position on the street, but some of the apartments have great positions – north facing, beautiful city views and off the busy street.
So we've got some good points for Location.
Whilst there is a reported oversupply of apartments for sale in Melbourne, supply of this style of apartment, with these high end finishes is low, with very few comparable properties on the market.
So we should get some good points for Supply and Demand.
So what was the problem?
Were reserve prices set too high? Did the producers get it wrong? Did three out of the five agents and auctioneers do a bad job? Are buyers frightened off by the seemingly over-inflated sale prices achieved from previous series? Are people "over" spending millions of dollars to buy their five minutes of fame?
Whatever the reason, there's some important lessons for property buyers, investors and renovators.
Make sure you:
consider the basics of location, supply and demand,
conduct research into the market, the area and the demographics,
pick your agent and auctioneer well
But there's also a few don'ts:
don't over-capitalise during renovation,
don't set your expectations too high,
don't go onto a reality tv show expecting to walk away set up for life.  They're just not designed to make everyone a winner, everytime.
Let's see what the next series brings.
If I can help you with finance, please give me a call.  I can also refer you to expert property investment advisers, buying agents, financial planners and accountants.