This month is all about pet parents and our fur babies. In 2017, Australians spent 12.2 billion on their furry family members and it's needless to say we want the best for our babies. Being a dog owner for a few years now, I know which pet products work, which don't and what my babies Marcel & Celine enjoy.  Over the years I've spent thousands of dollars on dog beds with most of them being chewed. There are few beds which have lasted the test of time and received the tick of approval from my dogs. Check them out below: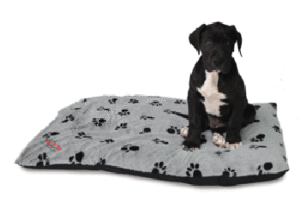 I own a few Snooza dog beds and by far have lasted the longest in my household. The Australian made brand specialises purely in dog beds and has been doing so for 29 years. We currently own the pet futon and shapes roundproducts and love them because the cushions along with the covers are machine washable and durable. The beds are available in a large range of fabrics to suit your décor or match your dog's personality. I've also found the zippers are well hidden which is great as my dog Marcel likes to chew zippers off and run around the house spreading foam.
Fetch Luxury Pet Bedding by Adairs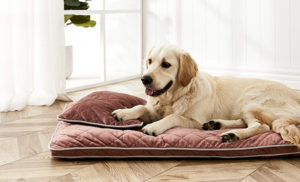 If you're dog is obsessed with your bed, pillows and throws then they will love the Fetch Collection from Adairs. This luxurious range consists of the quilted snuggle mat available in a plush velvet (pink or grey) or a light linen. The collection also features several accessories even for the fussiest of guests including matching quilted velvet pillows and throws. The mat and covers are also sold separately in the event they need replacing.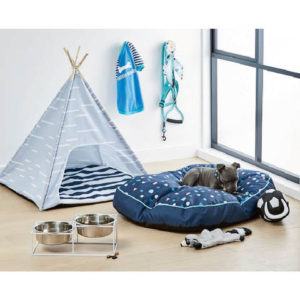 Probably the cheapest dog bed I've ever bought and it's an absolute hit. It features a cushion bed at its base which is attached, and the entire tent folds up quickly and easily for storage. It's also available in an on-trend grey meaning it will blend in most modern decorated homes.
Love,
Michael