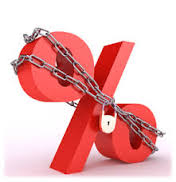 For the past 15 months home owners have been enjoying historical low interest rates. Since August last year, when the rate was dropped to 2.5%, lenders have been following suit and competing aggressively for your business.
But, there is talk of the "honeymoon" ending. The dollar is down, consumer spending is up, the market is going crazy – these are all indicators that the RBA will increase the cash rate to slow things down. With experts predicting the cash rate to rise to 3.25 by mid next year, interest rates could go up to 5.6% or higher.
This could have a serious impact on your budget if your mortgage is variable and you haven't allowed for rises. As reported in The Age, "Even a modest 2 per cent rise in interest rates would put many new borrowers into negative equity and cash flow situations when property prices fall as they inevitably will."
So you've got two options if you want any certainty in your budget:
pay off debt as quickly as possible, or
fix all of part of your loan.
If fixing is your best option, we can access fixed rates below 4.9% locked in for 3 years.
All you need to do to get the ball rolling is to give me a call, and I'll talk you through the process – it's that simple!
"The only strategies available without changes in government policy are to pay off loans as quickly as possible and to ensure there is ample financial room to service debts should interest rates rise substantially."
It's only 5 years ago (Aug 2008) that the RBA cash rate was 7.25%. Wouldn't that make a whopping hole in your budget!!
Get some certainty now and lock it in!
Ref: Reserve Bank of Australia and The Age, Borrowers will be hung out to dry if rates rise (9/11/14)