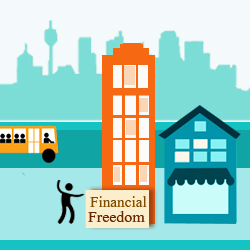 We love property because we know it provides a safe secure long-term investment for our clients.
Just about everyone we meet wants to find the best property in the best location at the best price. They either spend significant amounts of time and effort trying to find the right property themselves or they hand it over to us to find the best property investment in Sydney, Brisbane, Melbourne, Perth or Darwin.
We love comprehensive research because it helps us take the emotion out of our decision making so we can focus on what will give our clients the best results.
The starting point is identifying the key growth areas. That is not so much about how an area has grown in the past, but about what is likely to drive growth in the future. Once we have decided on the area our attention turns to the actual properties available. We partner with leading property research companies who document why to invest in a particular area as well as why to invest in a particular property.
At Love Property, we believe that getting the right property investment advice is critical. For this reason, we offer you an initial complimentary appointment where you will:
Understand what makes a good property investment in today's environment
Learn the secrets around what has been happening in the property markets and why
Discover which markets we are recommending today and why
Understand the latest market data and trends so that you can make a safe investment choice
Learn how to maximise your rental returns and tax benefits as well as how to minimise your out of pocket costs
Discover how to safely build a property portfolio over time to ultimately achieve your financial goals
What's more, we can source researched property to suit the level of investment that is right for you. In order for you to feel comfortable in making your property investment decision, we will provide you with a property investment advice pack with all the essential information you need.
For more information about Love Property and making a smart investment decision, call Jason on 02 8217 9300 or email.