Michael Luca, Principal and Founder
Michael has been helping people arrange finance for their property ownership dreams for thirteen years, and founded Love Home Loans in 2012.
Michael's mission is to help his clients achieve financial security. Sometimes this requires creative thinking, sometimes sheer tenacity – but however he has to do it, he gets it done in an open and respectful environment.
In 2011/2012 Michael was awarded the NSW AFG Broker of the year, clearly demonstrating the respect that he has within the industry.
Michael will always strive to get the best result for his clients no matter what they need.
To contact Michael to discuss your financial requirements, email him on michael@lovehomeloans.com.au or phone 02 8217 9333.
---
Tanya Glynn, Admin & Settlements Manager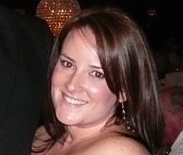 Tanya Glynn joined the Love Home Loans team in 2014 to streamline and manage the paperwork processes required to secure a home loan. 
Tanya has a background in customer service in the telecommunications industry and spent 5 years as a PA at the Office of State Revenue. More recently, as the mother of toddler twins, she really has proven that she can manage just about anything, has the tenacity to get the job done and the patience to work through just about any issue.
Love Home Loans has two big appealing factors for Tanya – she loves encouraging and helping people to achieve their dreams, and she's been friends with Michael for over 20 years and they work really well together. She speaks fluent "Michael", meaning that she can keep up with his rapid fire instructions and, when needed, she can slow him down and take things step by step – and if you know Michael, you'll understand just what we mean.
To contact Tanya to check on progress of your application, email her on admin@lovehomeloans.com.au or phone 02 8217 9333.
---
Jason Snaddon, Principal & Founder, Love Property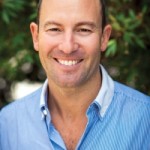 Jason has been helping his clients invest strategically in property since 2002. Jason is passionate about property and about showing people that they can create a better future through investing strategically in property.
Jason started investing in property at the age of 21 and has built a significant portfolio of properties since then. Coming from a background in Insurance and IT he realised property was his passion which lead him to founding Love Property in 2006. Jason is a Licensed Real Estate Agent and he also gained a diploma in Financial Planning in 2008.
To contact Jason to discuss your plans for property investing, email him on jason@loveproperty.com.au or phone 02 8217 9300.
---