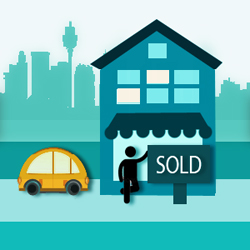 There are tons of lenders offering all kinds of home loans with lots of features at different rates, with different terms and all sorts of confusing options. But how do you know which one is the right one for you?
At Love Home Loans, we'll ask you the right questions, present your options clearly, show you the pros and cons of the features you're interested in and help you make a decision that you're happy with.
We can advise you on different ways to structure your loan to meet your needs now and in the future.
We then help you complete the paperwork, and once you have all your documents together, we lodge the application with your chosen lender.
We follow your application through to settlement, keeping you informed at each step and advising your solicitor and real estate agent of progress.
We do our very best to make the process as enjoyable and effortless as possible. Just call or email and we can arrange a time to meet.