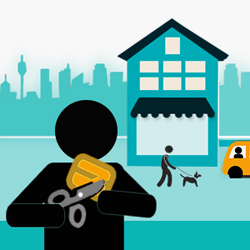 If you have a mortgage, personal loan, car loan, credit card repayments or other debts, you've probably got money going out of your account all the time and you're probably paying all sorts of interest rates.
By consolidating all your debt into your home loan, you'll have one regular payment at one interest rate – an interest rate that is likely to be far less than your credit card interest rates.
If that sounds appealing, please call or email us and we can discuss your options.